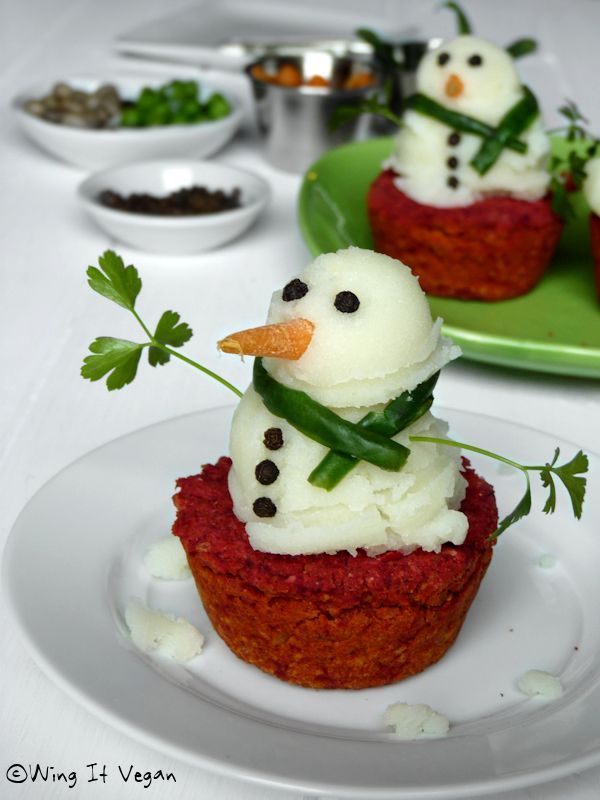 Wanna know my favorite things about this little guy?
Of course you do! (The benefit of a blog means that I get to answer for you before you ever even hear the question. :P )
They're completely edible! Sometimes we have to resort to using non-food items to make the quirky theme come together, but it's more magical when it's all food.
It's savory! I've said it before, but cakes and cookies are easily to play with and turn them into creative creations. People don't do it nearly as much with dinner items.
It's versatile! River from Wing It Vegan did what I end up doing often times; she experimented with other toppings that might make the look better. You'll have to hit her up to see the ones with peas and black eyed peas.
It's easy! No fancy skills or tools needed here. It's no more complicated than building a real snowman, but a whole lot warmer. :)
It's vegan! While I'm not personally vegan and have no interest in being such, I hate when I see vegans being completely boring by their own set restrictions. Who says you can't still have some fun with the food?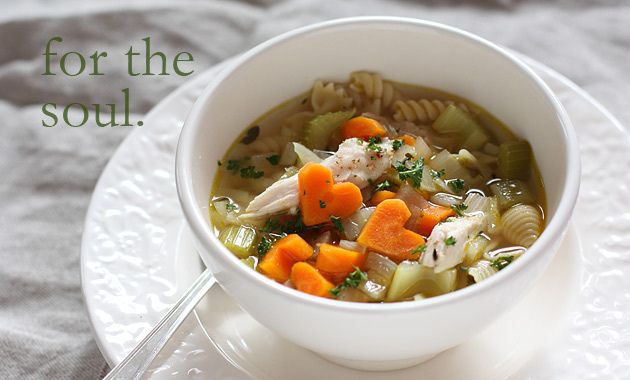 I don't really do anything for Valentine's Day usually. I made pink heart shaped pancakes for the girls one year, if I recall correctly, although that easily could've been just a random day where I felt like showing them I cared enough to spend some extra time on breakfast. That just goes to show how important this holiday is to me, huh? Ha.
I do end up seeing a lot  related foods around every single holiday, though, and V-Day is no exception. Just how many heart-shaped cookies can there possibly be in the world? Hundreds of thousands, according to my feed reader.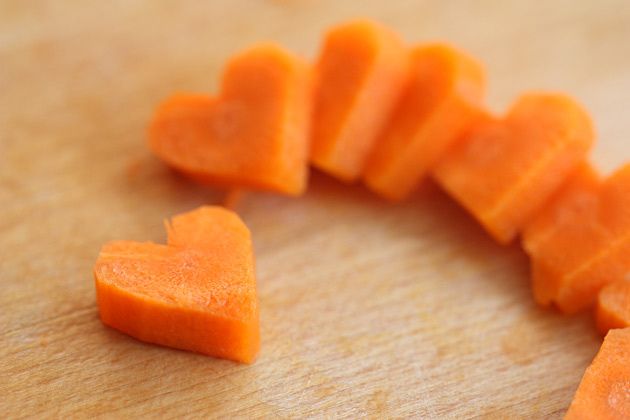 So I especially liked this idea to help balance it out. Instead of focusing only on the dessert side, this one simply involves cutting some carrots and tossing them into a soup. In this case, it appears to be chicken noodle soup and I love the simplicity of it. <3
Sophistimom did a really awesome tutorial on how to easily create the hearts without doing it individually, too, so check her out.
And in case you would prefer a dessert, how about some manly cookies?