About Jessi
Silly, goofy, crazy….quirky, if you will. I know they're overused, cliché descriptors, but hey, that's me.
I started the original Quirky Jessi site several years ago and then eventually realized there was so much cooking-related stuff I wanted to post, that I needed a whole cooking site.
Playing with food makes me giggle and yes, yes, I realize that many mothers out there spend years teaching their kids to stop it. But why? It's fun! And if you're not having fun, then really, what's the point?
As for stuff about me ('cause oh right, this is an "about me" page, oops), I don't know what people would want to know. I'm a youngin', but the bunny ears make me look younger than I really am. I have my Bachelor's in Journalism, with a few unrelated minors, including the safe one in business as a backup for when I became a starving writer/artist.
Oh right, that's where I am now, hehe. Maybe I should check out a real job sometime? Instead, I spend much of my time goofing off in the kitchen and online….usually both actually, considering I keep my laptop on the kitchen table.  Yes, I'm serious. Mostly.
What else would you want to know? I'm from the U.S….mostly the midwest….Illinois, Missouri, Kentucky, Ohio, etc. I'm currently in Vancouver, Canada, so you'll see both my love of the city….and how much I like to make fun of some of their strange eating habits.
Then again, I have my fair share of them, too.
Other names you might see on the site? The camera hounds or as I call them here "my girls," in order of age they'll be by end of 2011, are L (12), N (10), B (9).
Then there's my little sister, 15, who I got permission to show her picture from, so now there'll be no more black bars across her face.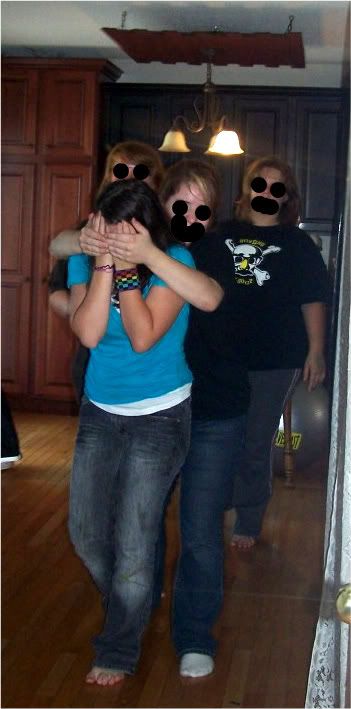 And occasionally you'll see me talk about my mom as inspiration or the creator of all those awesome birthday cakes.
Can I be done now? I really don't like talking about myself. I want to talk about the food. Wanna come play?
Comments