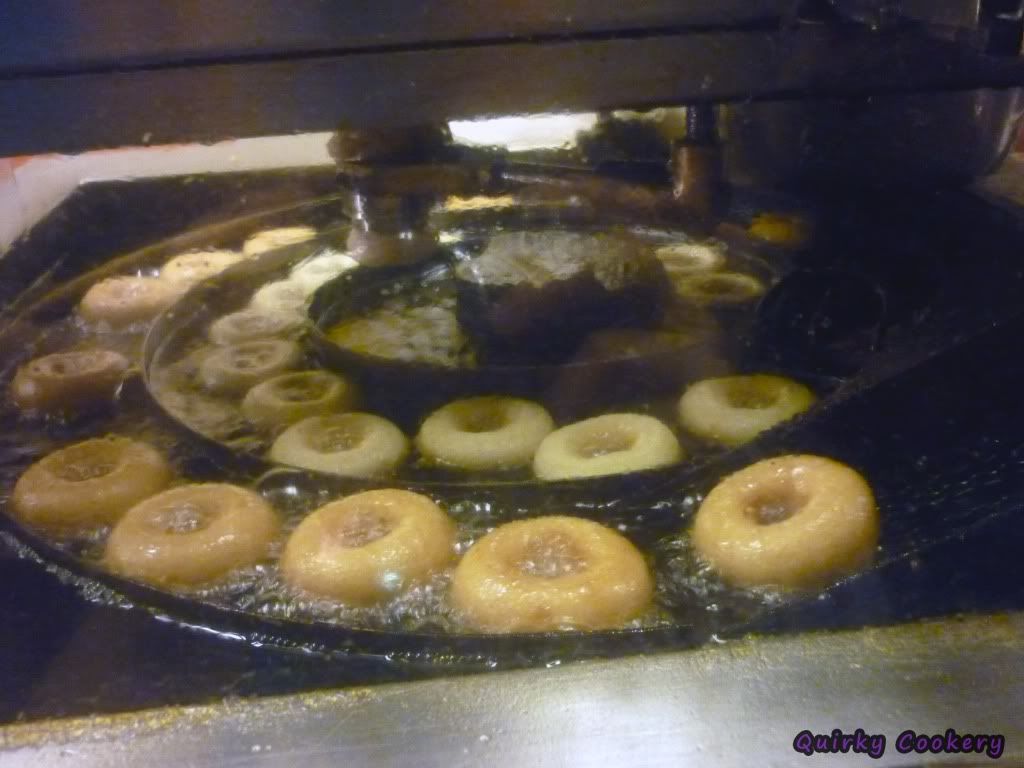 I hadn't heard of "Those Little Donuts" until almost the end of my stay in Vancouver. I'm so glad my friend Don invited me to go out to the PNE because not only did I have a blast that day, but I got to have these little bites of heaven.
Sure, they may look like just little donuts and that's really what I chalked them up to when they insisted I needed to get some. Hey, I'm not going to turn down donuts regardless, ya know?
But oh my god, these things are amazing. Their
website
says "Often imitated, never duplicated" and I believe it. I can see how many places would want to make these, but wouldn't be able to get it quite right.
I'm in love with their machines, too. They churn out dozens of fresh doughnuts within minutes, frying them quickly in a spiral setup that is mesmerizing to watch, before quickly dipping them into cinnamon and sugar. I know there was another flavor or two available, but I don't even remember what they were. And I've been told that the shops outside the various fairs have a lot of quirky flavors available, too, like Oreo or graham cracker flavors.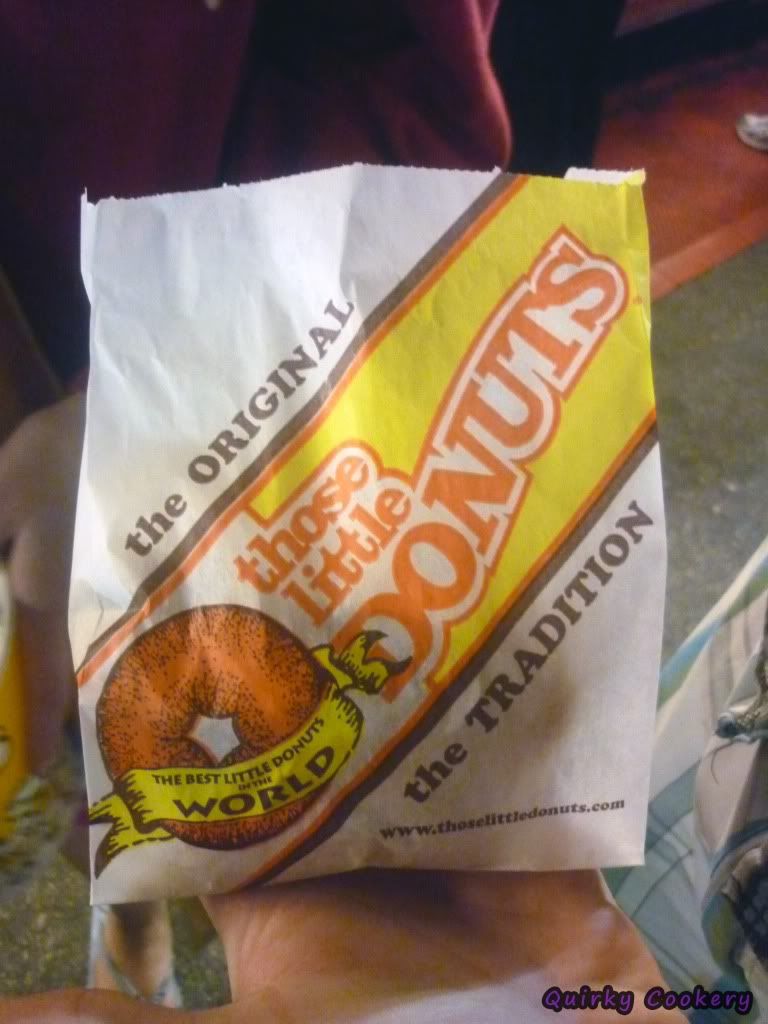 I was quite content with just the basic kind, though. They're still warm when they hit your hands and the texture is perfect. They're the same doughnuts that they've been sending out since the 60s, with the only difference being that their oil used now is trans-fat free, which I think most of us can agree is an okay change to make. 
That, ladies and gentlemen, is a turkey brined in Dunkin Donuts coolattas, filled with munchkin doughnut holes, and covered with a syrup and sprinkles.
And what do you serve with a strangely sweet turducken? Mashed hashbrowns and the munchkin stuffing covered in a special coffee gravy obviously. You knew it couldn't be a Dunkin' Donut turducken without the coffee being thrown in there somewhere, too, right?
As usual, someone was nice (proud?) enough to share all the pictures, ingredients, and reviews of the whole process so we can indulge vicariously through their efforts. Do you think you would eat this?