Reminder that this year's NaBloPoMo theme on Quirky Cookery is "adults." Content may not be appropriate for kids.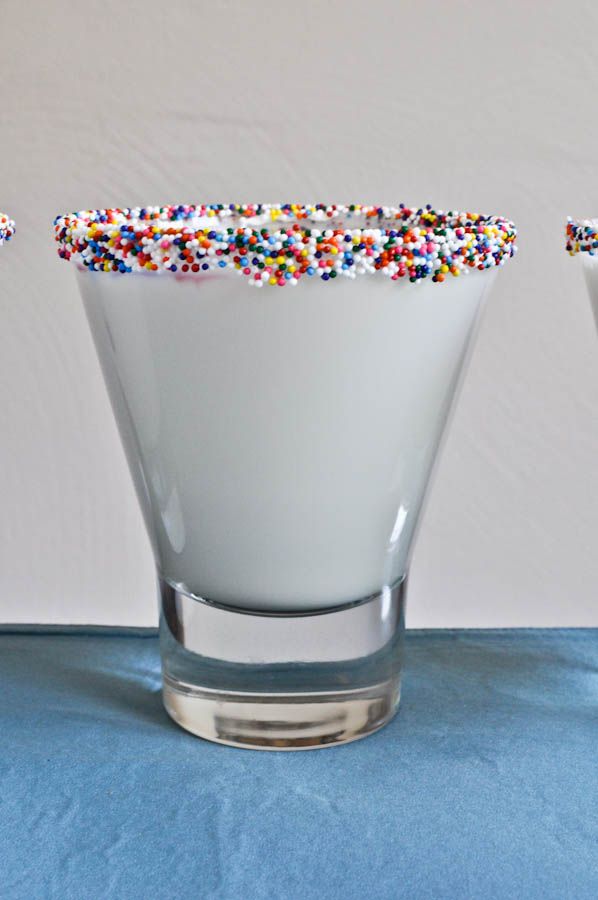 As you would imagine, this drink is going to be extremely sweet. No, even sweeter than you'd guess based on the name. Look at the ingredients:
amaretto
whipped cream vodka
creme de cacao
white chocolate liqueur
heavy cream
assorted sprinkles
frosting
You'll have to check out How Sweet Eats for the proportions to make your own. She does say you can use vanilla vodka instead of the whipped cream variety, but it's not quite as "cupcake material." If that means it's not as sweet, that might be a good thing for you.
Even so, I doubt anyone should drink more than one of these at any given time. They're quite pretty to look at, though.
That, ladies and gentlemen, is a turkey brined in Dunkin Donuts coolattas, filled with munchkin doughnut holes, and covered with a syrup and sprinkles.
And what do you serve with a strangely sweet turducken? Mashed hashbrowns and the munchkin stuffing covered in a special coffee gravy obviously. You knew it couldn't be a Dunkin' Donut turducken without the coffee being thrown in there somewhere, too, right?
As usual, someone was nice (proud?) enough to share all the pictures, ingredients, and reviews of the whole process so we can indulge vicariously through their efforts. Do you think you would eat this?