Facts about Food Friday – Chicken stock ice cubes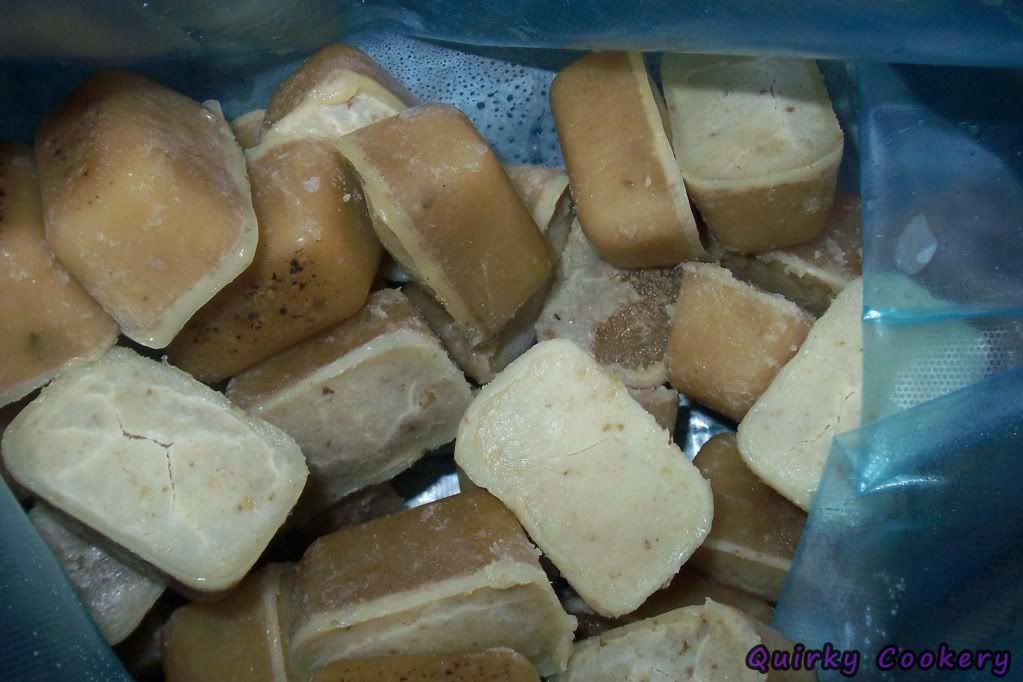 Mmm, appetizing, right?
That large roaster I love so much is also great for cooking big turkeys or multiple chickens at once. And that much poultry, uh, goodness, means a whole lot of stock can be made at once, too.
You never usually don't know which recipes you're going to use in 3 months and how much stock/broth they'll call for, so a really easy way to store it is to freeze in ice cube trays.
Cool it in the fridge like you normally would, pour into trays, freeze until solid, and then toss them all into gallon sized bags so your trays aren't monopolized with soup base.They don't stick together, so later, you can simply pull out a couple for a quick sauce or a couple handfuls for a soup.
Comments