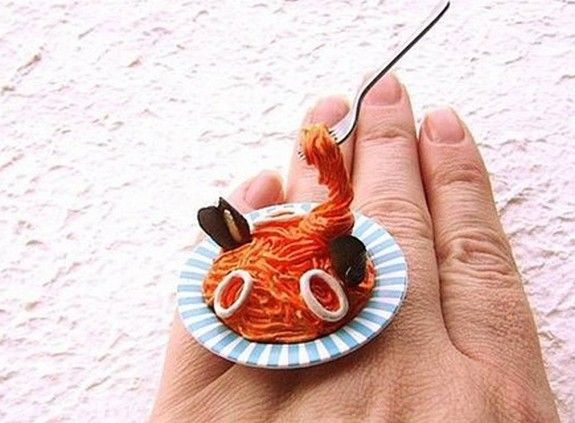 These are being referred to as "mini food-in-motion rings" since they're not just displays of food in general.
I know that I won't be wearing any of these any time soon considering they would rise 3 inches above my hand and I'd be in constant fear of breaking them.
Bubblegum dress

Winter mushroom
Sung Yeon Ju is a Korean artist who has spent two years creating amazing dresses out of real foods in her series "Wearable Foods." There are several more pictures on TrendLand. I wonder if Lady Gaga drew inspiration from these classy dresses when she chose to wear her meat dress?

Tomato…classy, no?

Lotus Root (So this one probably needs a slip worn underneath, heh)

Red Cabbage

Spring Onion (See? There are some more classic dress versions, too)