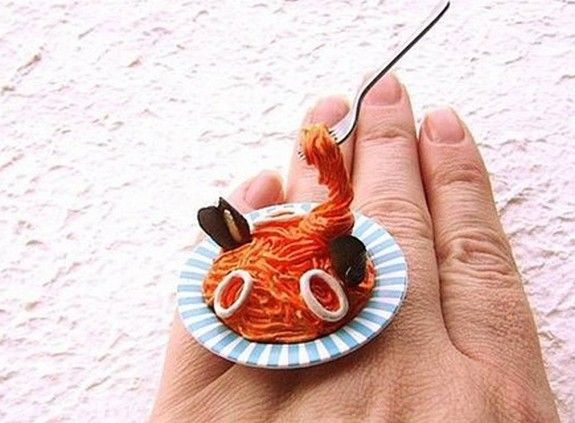 These are being referred to as "mini food-in-motion rings" since they're not just displays of food in general.
I know that I won't be wearing any of these any time soon considering they would rise 3 inches above my hand and I'd be in constant fear of breaking them.
The Etsy shop these are from have even more.