80s cartoon creations – Smurfs, Scooby, Care Bears, Jetsons
Nablopomo – Favorite animated character
Yay, time for some cartoon fun. I don't have a favorite, but here are some other people's creations related to some cartoons I would've watched in mostly the 80s. (The picture above is mostly 90s toons that my sister would've watched instead, but I thought it was a cool collection of cupcakes).
Bugs Bunny Sandwich – Did you know they brought Bugs back?? In 2011, they have a new show called The Looney Tunes Show where Bugs and Daffy are living together in LA and all their neighbors are other toons from the original shows from long ago. I haven't brought myself to actually watch it yet.
Care Bears Bento – Bento boxes still amaze me
Flintstones Googly Vitamins – The whole site is filled with things with googly eyes.
Muppet Babies Cakes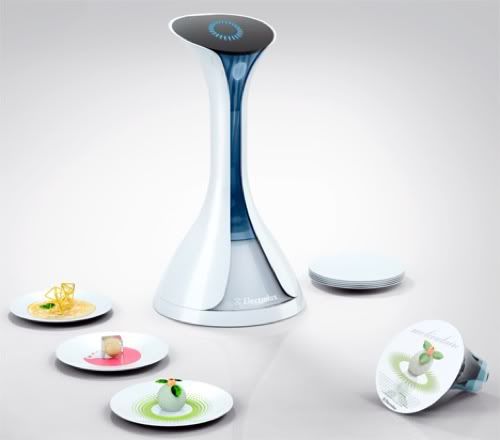 Jetsons-style Electrolux Moleculaire food printer – Here's a video explaining how it works, but doesn't it remind you of the Jetsons?
Comments