What do you do when you're both hungry and cold? Nuggie to the rescue!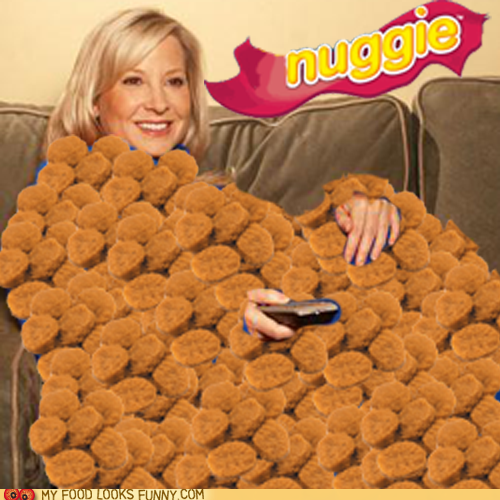 If you've been with me for a while, you know that one of my biggest site boosts (on QJ) came back when the Snuggie was introduced to our precious world….and it didn't have a website. You know that I got a ton of traffic and lots of customer support questions after I wrote a quick post talking about how cult-like and stupid it was…..and it's where Google pointed everyone. You know how ridiculous that is.
And if you haven't been with me for a while, well, now you know. :P
The Snuggie, no matter how silly or randomly iconic it is for our generation, will always have a very strange soft spot in my heart.
Which means a food-related picture of the Nuggie makes me giggle a little more than the average person would.
Er, well, I probably giggle more anyway, right? So it makes me giggle even MORE than expected, because awww, snuggies….
Comments