Ruby red flippers – There's no place like trout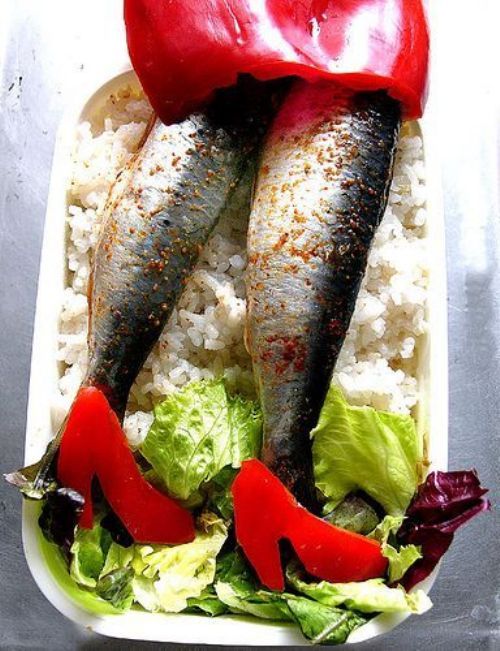 Okay, so it's not trout, but do you have any idea how hard it is to identify fish based on just the middle whole portion? Not easy!
I wish I had a source for this, but even when I tried to search for it to figure out the fish type, no luck. Send me a link if you know the owner!
Otherwise, enjoy the red heel peppers and fishy legs bento. Cute idea!
Comments