The ultimate poutine
That's what it looks like. Amazing. Stunning. Delicious. Piled high with thick potato fries, curds, bacon, peppers, onions, and loads of gravy.
Here's another view.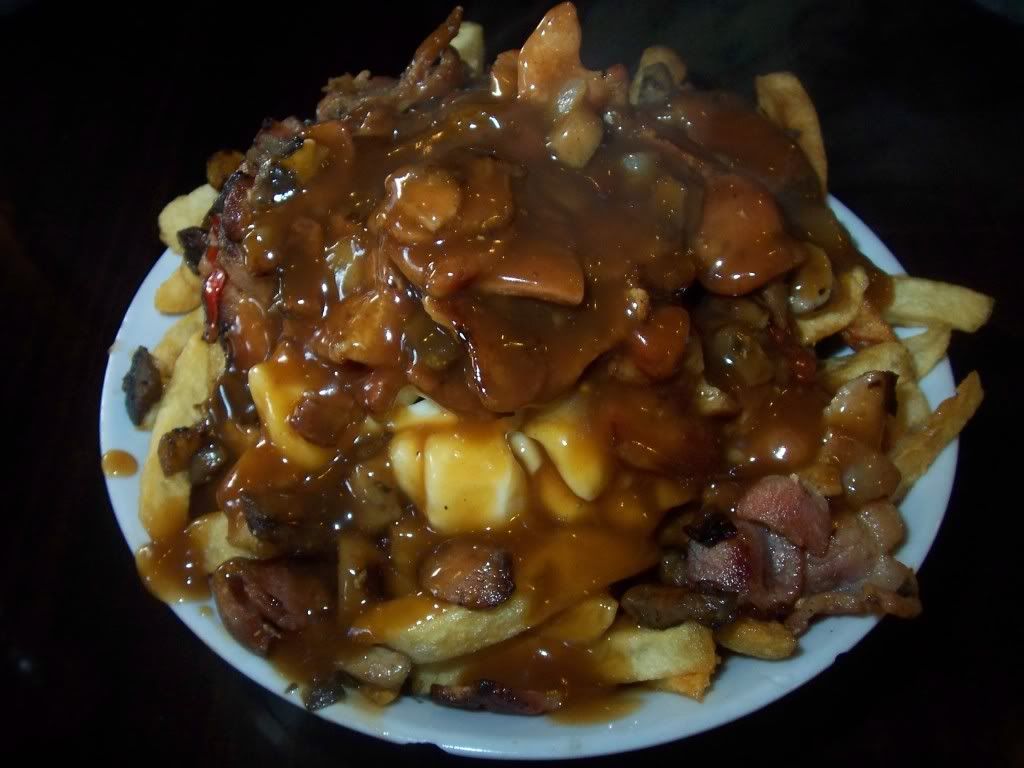 Oh yeah, heaven. I've attempted recreating this myself (yeah, I'll show you the pictures another time, hehe), but I have yet to get anywhere close to the incredible (yes, it's worth this many adjectives) poutine from Belgian Fries on Commercial Drive in Vancouver.
Did I mention how good this tasted? Mmm.
Comments