McDonald's in a mansion
While I don't immediately think "mansion" when I see this building, considering it's from the 1800s and in New York (Hyde Park, specifically, for you locals), then this clearly wasn't your average sized house either.
And now, it's a McDonald's! This isn't anything new and it's been this way since the early 90s, but I had never seen it before.
My favorite part is that they full restored the glass veranda, too, and allow it to be used as a dining area: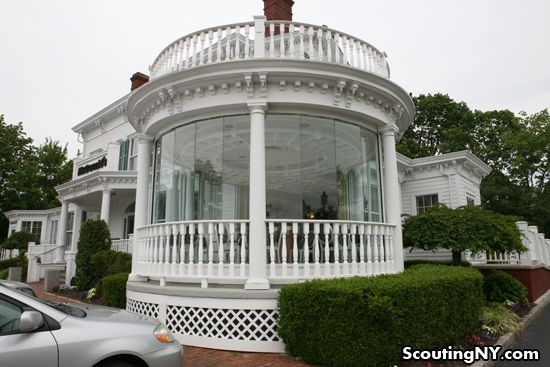 So maybe the view isn't that great, but it's still far superior, both inside and out, than your standard Mickey D's:
Comments