Frosty upgraded his old silk hat – Cupcake earmuffs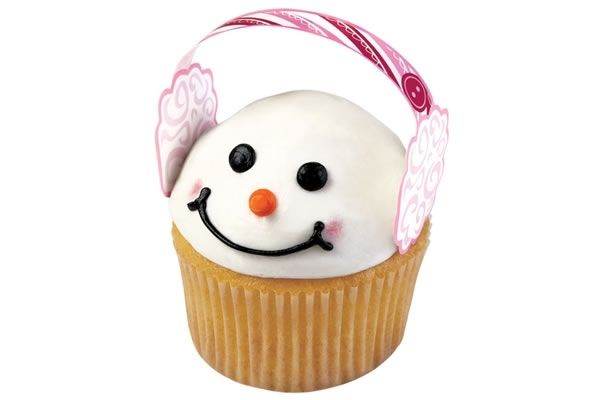 If you imagine that little snowman cupcake without the earmuffs, it's actually kind of creepy…and ugly. But the earmuffs are quite cute!
You can get your own set at Neatoshop for $3.45 for 12. I think that's pretty cheap to step up a dozen cupcakes for a special occasion.
Comments