Making sandwiches is serious business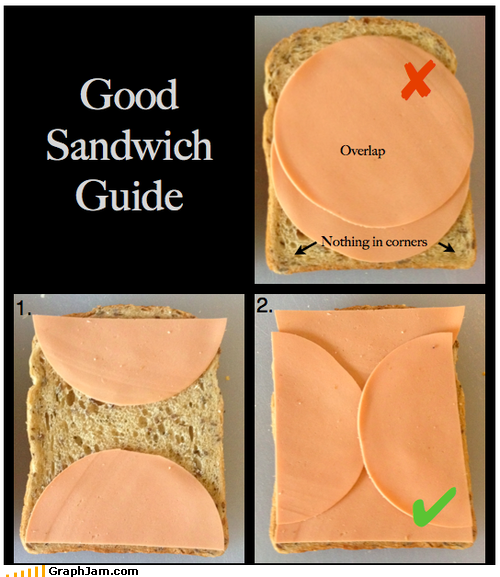 So after posting the complaint about Subway's method of making sandwiches, I figured that would be the last time I posted about how to put together a sandwich. After all, to each his/her own, right?
But this is kind of genius.
One piece of circular deli "meat" is rarely enough, but if you put on two, then you're left with cornes of chewy crust without any filling.
Slice each in half and cover all your bases, though? Success!
Comments