Halloween pumpkin cheeseball with Doritos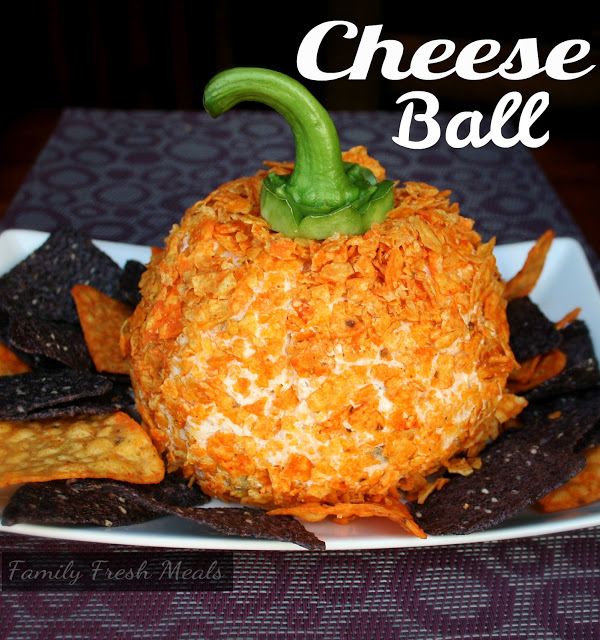 Really, can you imagine a better food to create that bright fake orange color? Cheetos might give it a run for its money, but once crushed, I don't know how well it would stick. I guess maybe the powered cheese from boxed macaroni and cheese might work, too?
Either way, you know my love for cheeseballs, so this one gets added to the list. It's simple, but clever, and the bell pepper stem is perfect for making it into a miniature pumpkin. I might be tempted to add pepper cutouts for a jack-o-lantern face, though.
Recipe at Family Fresh Meals.
Comments