Peanut Butter and Jelly Cupcakes
The first time I saw these a couple months ago, I knew I had to make them. I don't usually make or eat peanut butter and jelly sandwiches very often, but who isn't familiar with them as a traditional sandwich? I love that the classic dish has been transformed into a fun dessert or snack. What a cute treat to put in a kid's lunch box for school, too!
To make them yourself, you can find the recipe at Taste and Tell.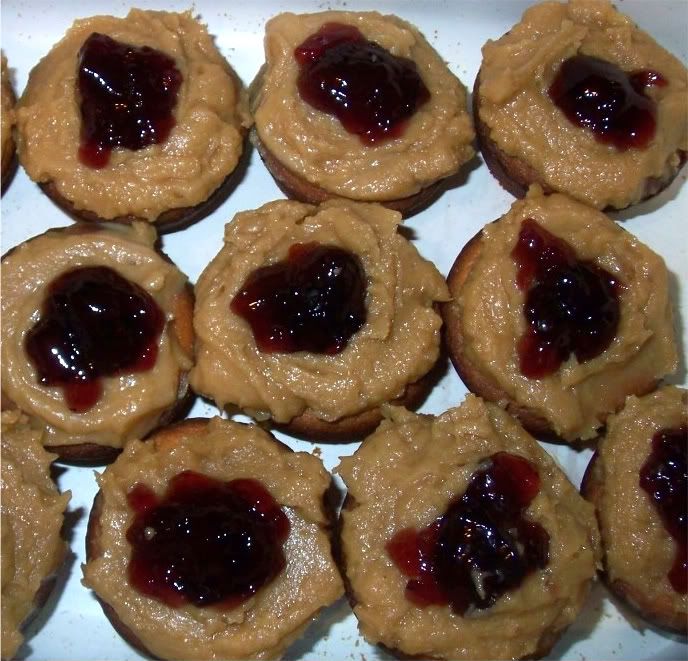 Like Deborah, I found that I had to add extra sugar to the icing to give it any sweetness at all. I know the jelly has some sweetness, but the "icing" in its printed form just tastes like extra creamy peanut butter and there's nothing unique about it without the extra sugar.
Oh, and I used regular peanut butter, not the natural kind that she experimented with.
Straight out of the oven with a slight conical shape

Tip: Flatten the tops gently when they come out of the oven to create an even surface for the icing and "well" of jelly.
Slightly flattened and ready to be iced.

Tip: Spread the icing on in an even layer. Using a small spatula, place the tip in the middle and turn gently to create a hole for the jelly.
Comments