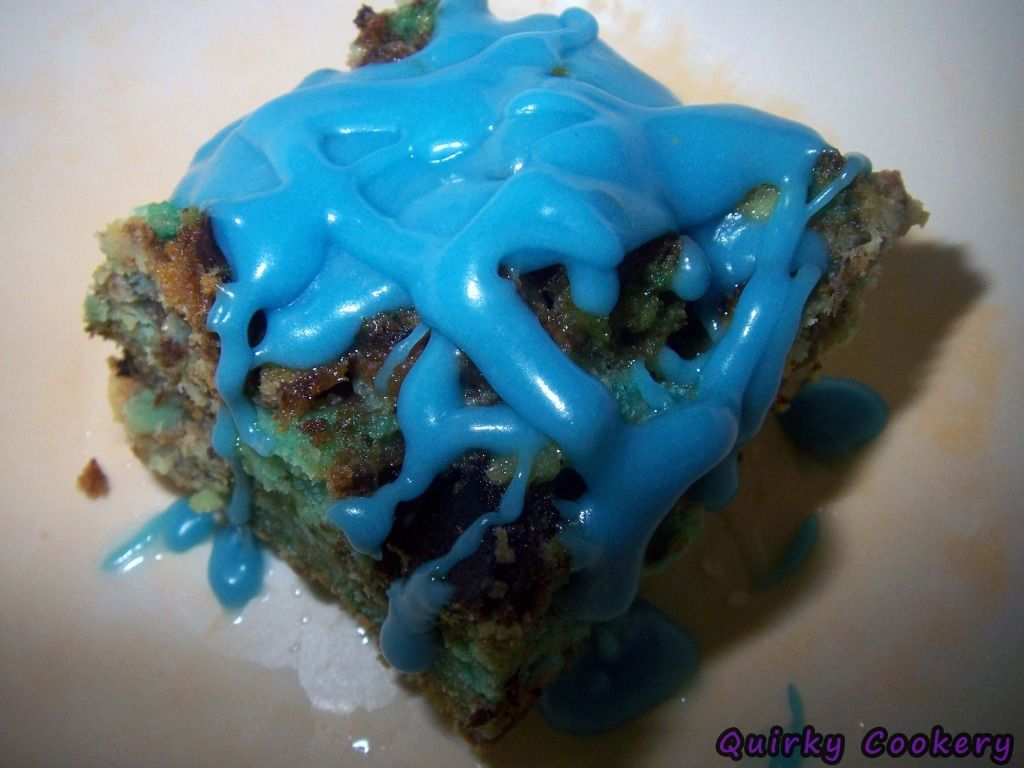 Unfortunately, the picture above is the PRETTY version of it, after I tampered and tweaked it into something a person could actually tolerate looking at…and maybe consider eating it.
Let's go back to the beginning to see how this "masterpiece" started, though. I believe this is from the time I tried recreating the adorable panda bread.
It totally looks like that, right? :P
Anyway, I started with all the appropriate proportions of colored bread dough:
It came out as a monster! And oversize, lumpy (albeit, fluffy and tasty) monster of a loaf!
Wrong! Ew!
Seriously?
What the heck happened?? That is the nastiest color ever and no where near blue! It's just gross green stuff. Ew again!
And hey, with appropriately blue-colored icing, it was actually pretty edible, too!