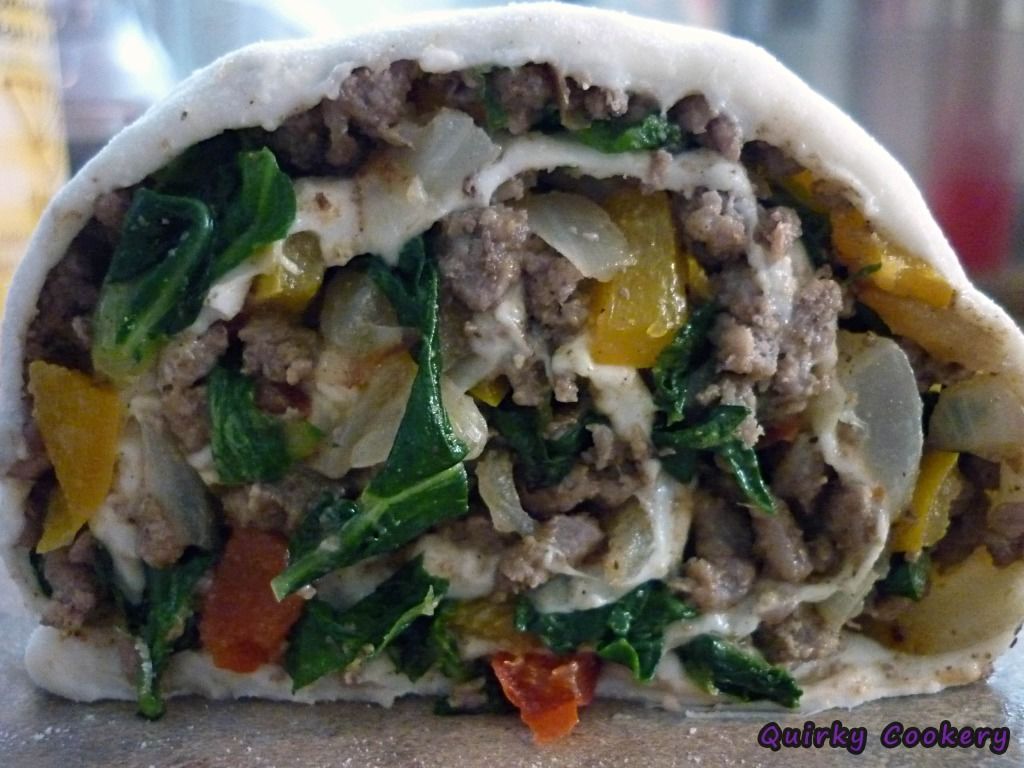 I don't know what these are.
I mean…I know what they are. I made them. I tasted them. They were delicious!
But I don't know what they're called or what exactly I put in them or what recipes I used to gather inspiration.
Yes, it's one of those posts where I tell you how yummy a dish was but that because I made it so long ago and didn't record all the details, I can't help you recreate it.
I'll tell you what I do know, though: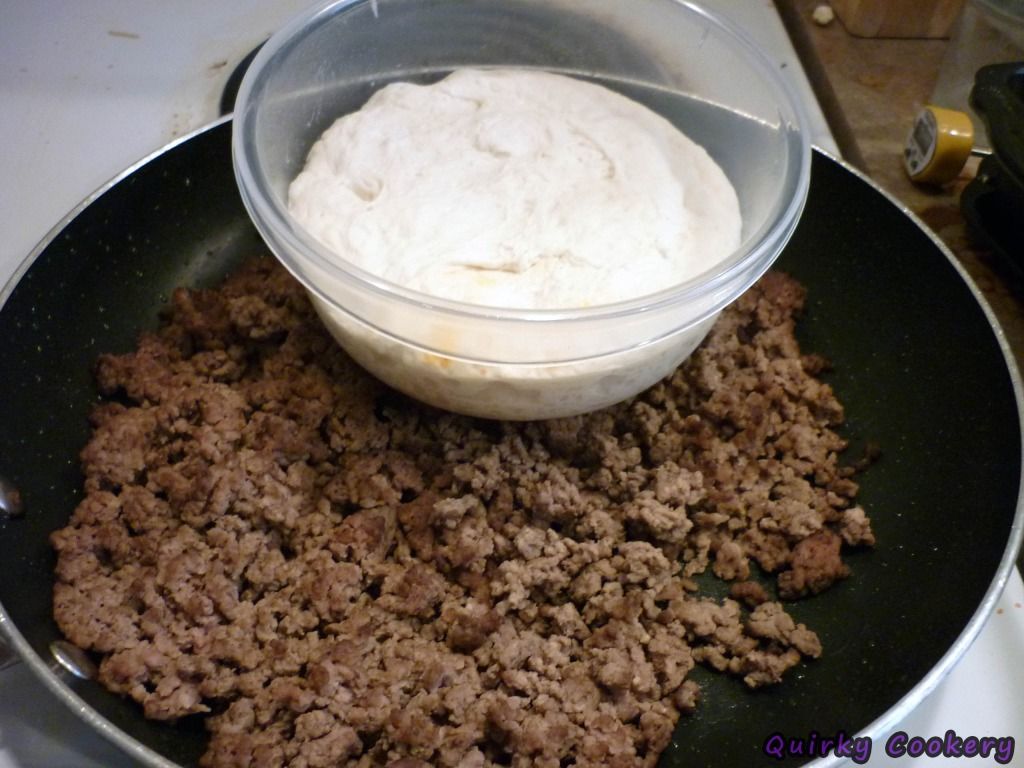 I know that it's a basic bread dough in that bowl. And I'm pretty sure that's either ground pork or beef, but I'm not entirely sure which. Either would've worked well in this dish, though.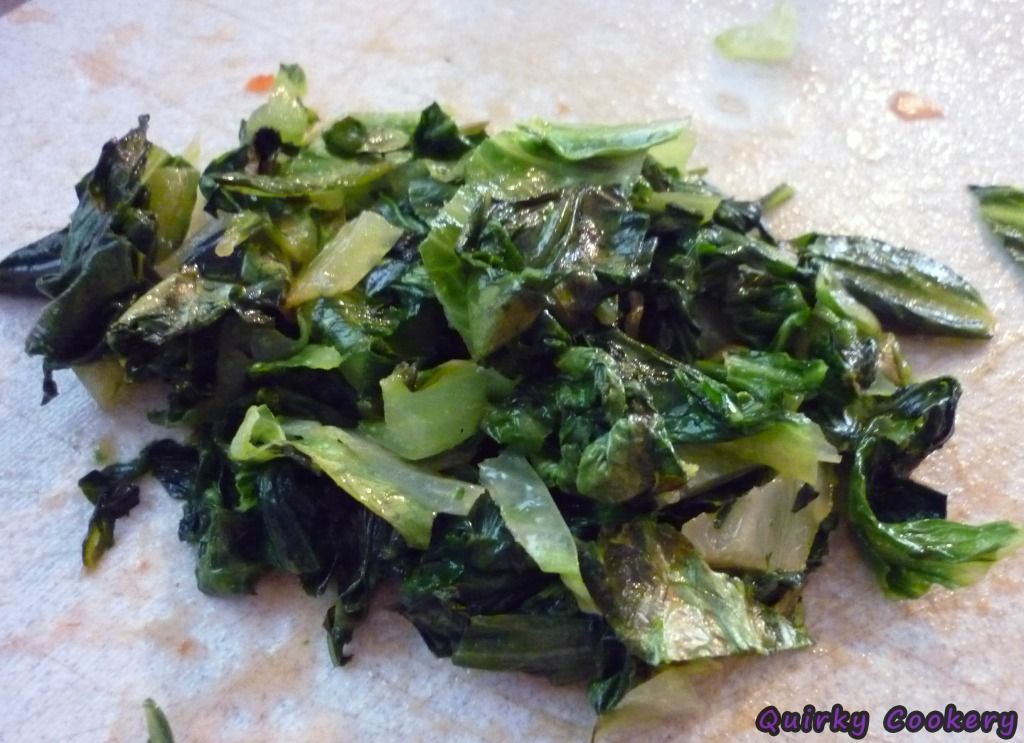 I know this is where it all started – lettuce. I had a bunch leftover and didn't want any salads. I had wilted spinach before to use in various dishes, so I went looking for the answer to if it was possible to wilt lettuce (it is) and recipes for it (like this one…but with an actual recipe instead of only guesses).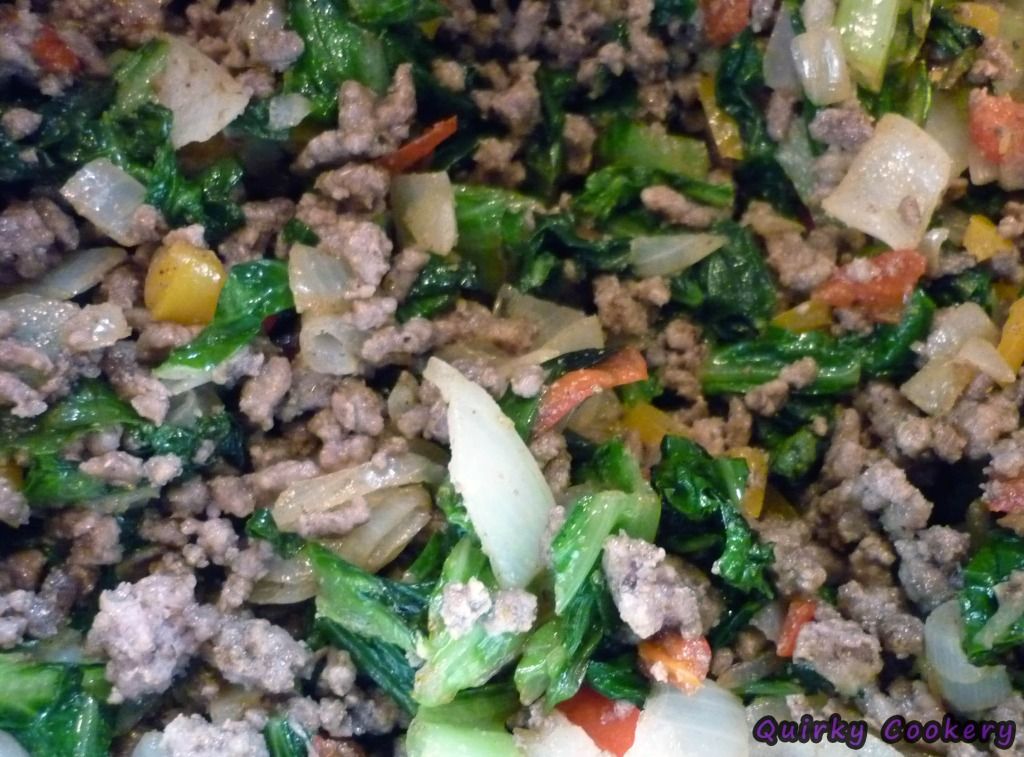 I know I ate way too much of the filling while I was working with this. It was delicious! I used up some leftover peppers and onions in there, too.
I know this made a huge mess. I should have done two rolls probably, but well, I didn't.
Hindsight is 20-20, right? Or in this case, more like 20-300 because I can't remember much of anything. :P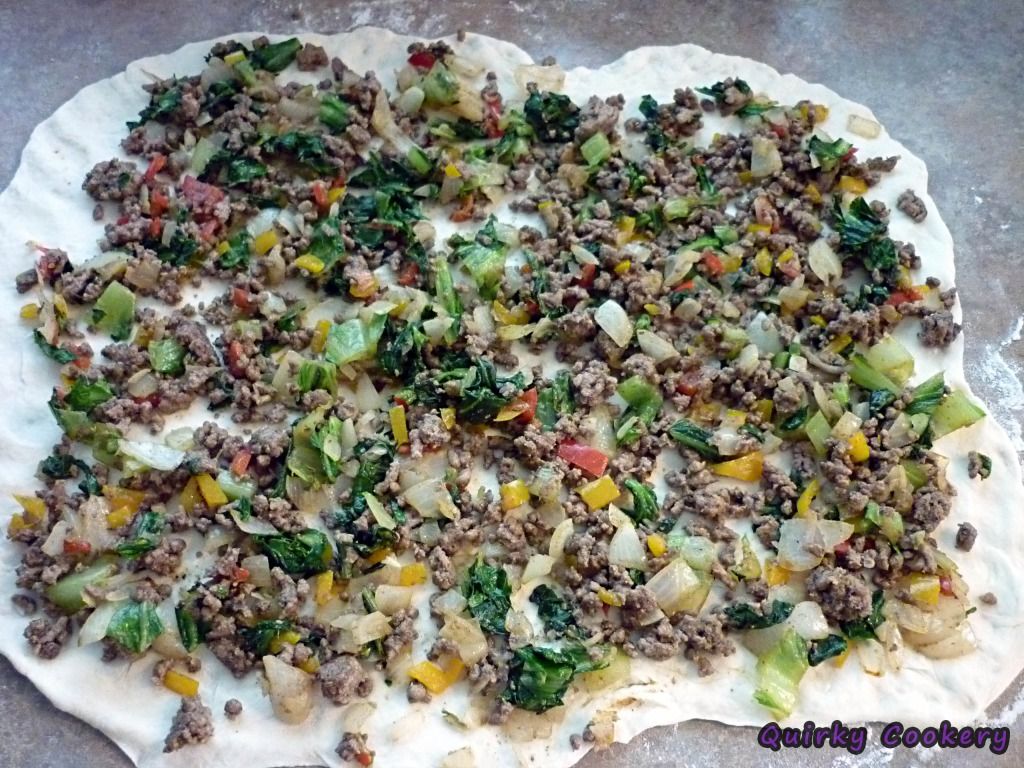 I know that I was nervous about rolling this up. The bread dough stretched pretty thin and the filling wasn't exactly dry.

I know that I was right to be a little nervous. The above picture proves that it was easy to tear.
I know I also corrected this by making it my first cut so that none of the pieces ended up with any actual holes in them.
I know that I took way too many pictures of them because of that, too. They just looked so cool! They actually looked a lot better than the pictures I managed to take, too. Typical.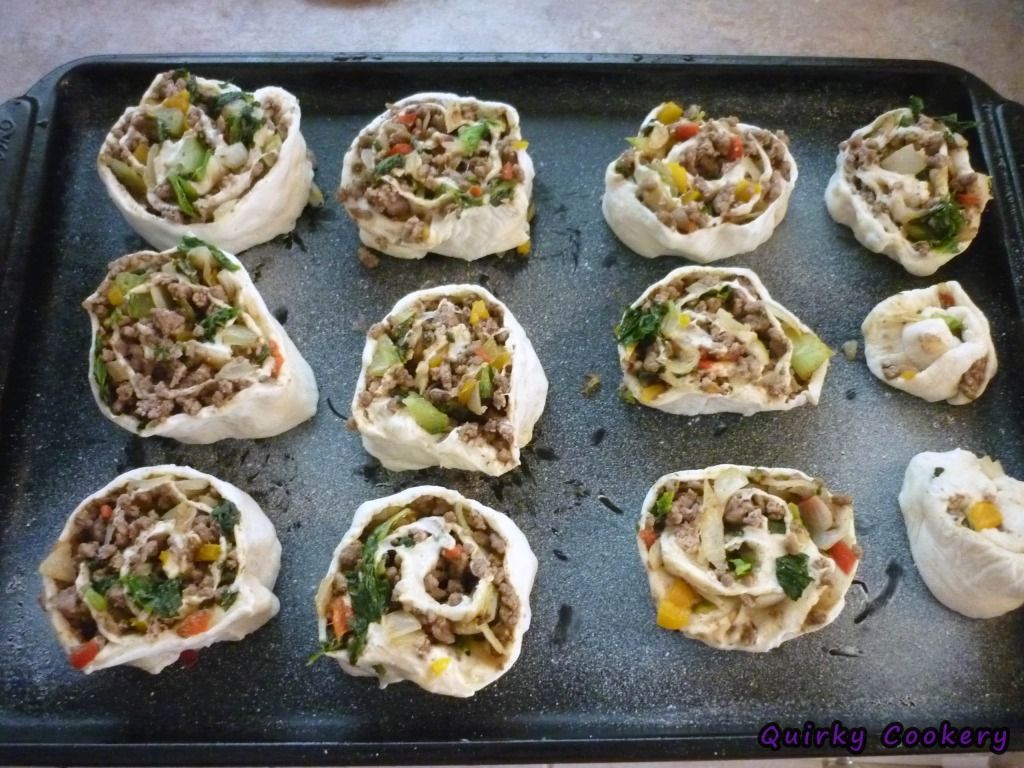 I know this "recipe" made roughly 10 beef rolls…and two "old maids" that I ate as soon as they came out of the oven.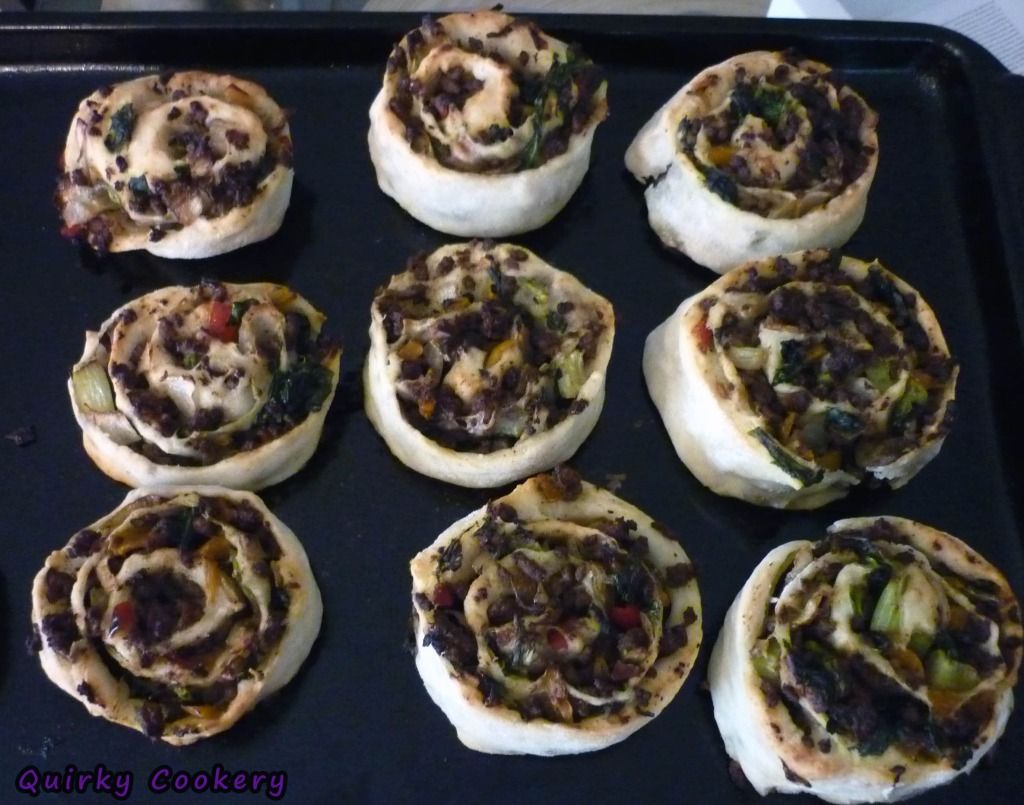 I know I was only slightly disappointed when these came out of the oven looking way uglier than they did when they went in.
I know it was only "slightly" because I can still remember the smell as they came out of the oven, even though it was over 2 years ago when I made them. So good.
 
And last but not least, I know that even though I don't know the exact ingredients or ratios, that this is the kind of dish that you can make using whatever you have leftover in the fridge. I would use up stir-fry leftovers especially because the onions and peppers would already be prepared and wouldn't lose too much by being cooked more.
The VEGETABRELLA is a compact umbrella that looks like a head of romaine lettuce when wrapped up. When you open it, it becomes a normal umbrella and in summer its UV filter also protects from the sun. It is delivered with a small umbrella bag in the same "salad" design and is delivered in a box that resembles salad cartons for wholesale.
Unfortunately, it's from Tokyo, so for an American, it's not exactly cheap to get access to.
I'm a little disappointed by how it looks when it's opened, too. The closed 'umbrella looks just like lettuce, no doubt, but when you open it, it just looks like a green umbrella that's incredible wrinkly.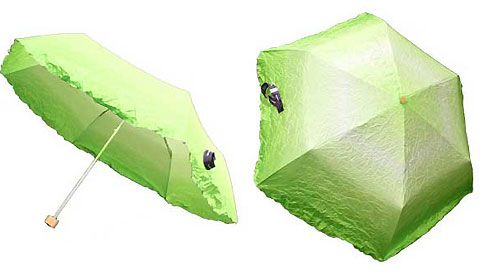 Can you iron an umbrella? I'm not a big fan of ironing, but even I would be tempted to pull one out to straighten this up. Then I'd be probably be upset again when I folded it up and it now looked like a plain umbrella instead of like lettuce. Woe is me….what problems I have with quirky products, eh? :P