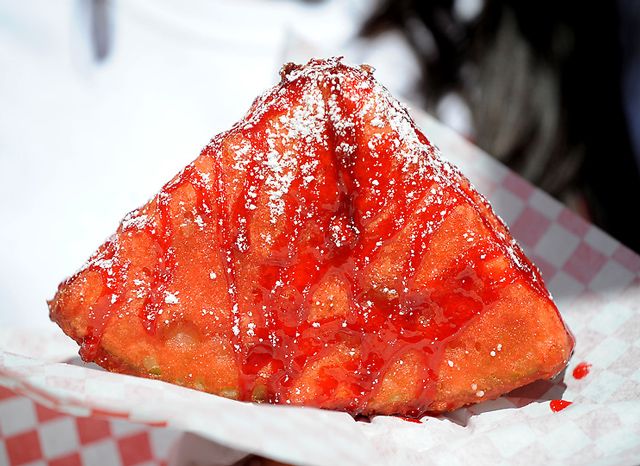 I was having the discussion the other day about whether or not you could barbecue watermelon. Logically, it seems like something that is 92% water would essentially melt on a grill.
I was wrong.
Not only is grilled watermelon apparently fantastic, but they also deep-fried the same liquid-laden food without any issues.
I suppose that if they can deep fry whole butter sticks and Kool-Aid as fair food, then why not watermelon, too?
In fact, it almost seems way too healthy, hmm… Must be the dieter's carnival food instead.