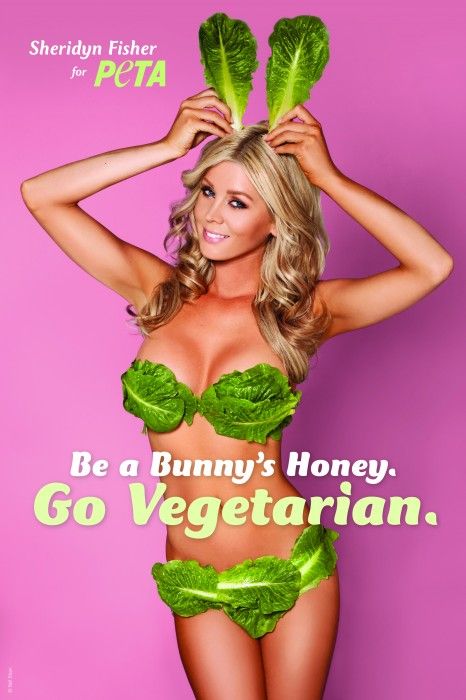 "I'd go vegetarian for that." <— says every guy the first time he sees the picture. :P
This is actually a rather old picture that I've been holding onto. I couldn't figure out if it was PG enough for QC, but ultimately, it *is* quirky and it *is* a bunny, so I had to.
The alternative was for me to try to recreate the photo myself and I'm pretty sure nobody wants to see that attempt, lol. And as a true meat eater, I couldn't justify trying to pull off saying things like "Vegan meals are healthy, humane, and helpful to the environment, so they're something everybunny can enjoy!" *cringes at the lameness* Still a great photo, though!