The middle is the best part!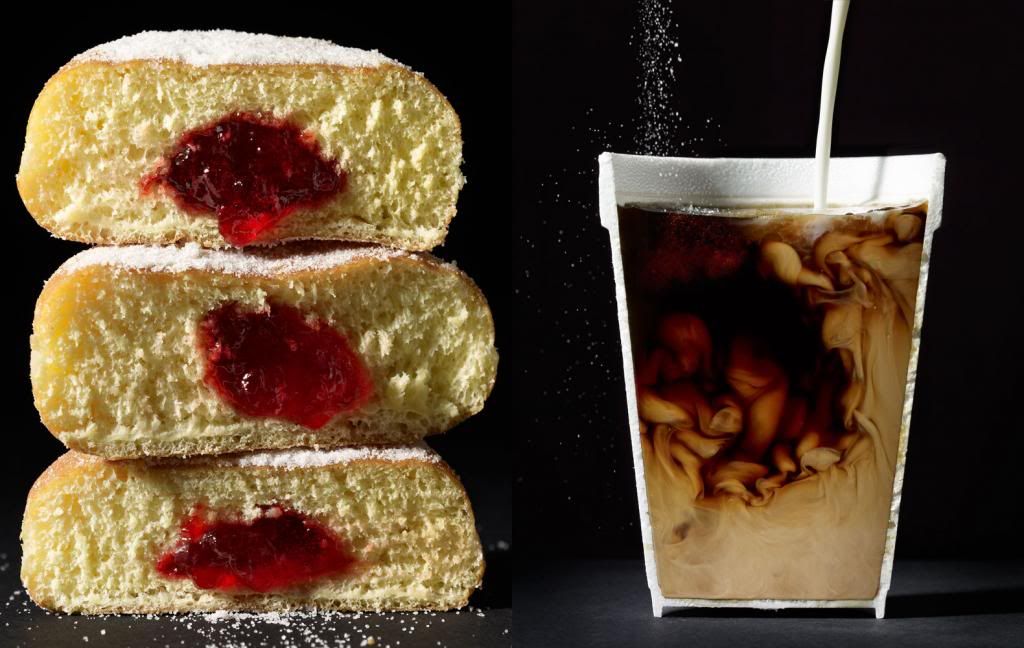 I love how they managed to get the swirling in the coffee!!
And no, this isn't the work of Photoshop either. It's real food. They used gelatin to 'freeze' some of these foods in their place and the sliced through to show us the middle. The coffee above and the ramen directly below are my favorites, but they have a few more on display here, too.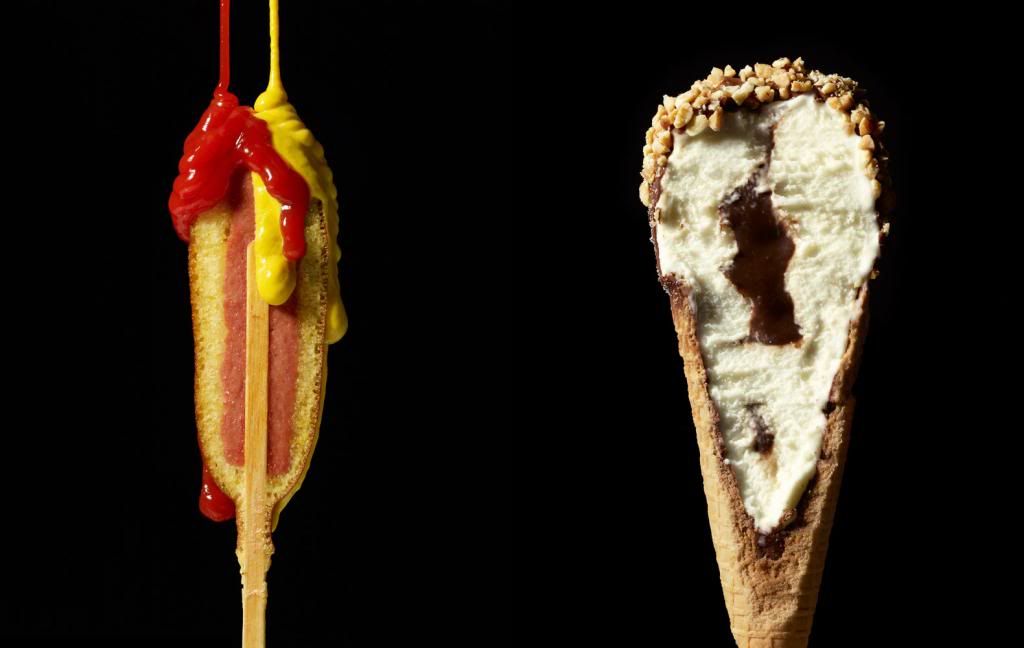 Comments