S'more-tini
Reminder that this year's NaBloPoMo theme on Quirky Cookery is "adults." Content may not be appropriate for kids.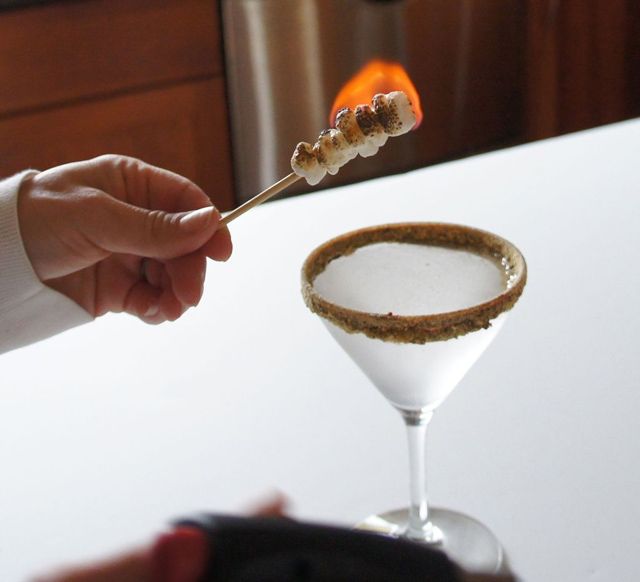 Well that's definitely a grown-up version of the traditional camping treat, huh?
The full tutorial is on Instructables with lots of pictures. The idea is pretty simple, though. It's marshmallow vodka and chocolate vodka. The glass rim is dipped in melted chocolate and then dipped in crushed graham crackers. And the garnish is simply marshmallows on a skewer that have been set on fire to 'roast.'
How fun is that?
Comments