Drunken French Toast
Reminder that this year's NaBloPoMo theme on Quirky Cookery is "adults." Content may not be appropriate for kids.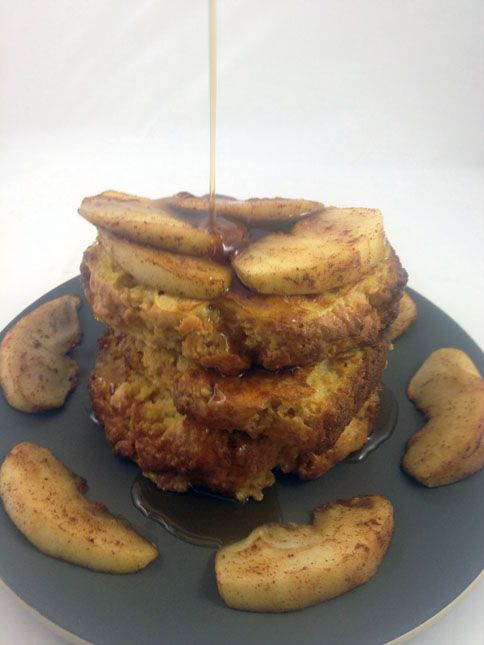 That, my lovelies, is a pile of pancakes.
Pancakes that are first made of Belgian ale beer bread dipped in rumchata (A Caribbean rum mixed with diary cream and spices) instead of milk. Then it is topped with cinnamon, sugar, nutmeg, and whiskey soaked apples.
So apparently the old warning of not mixing your alcohols doesn't apply to breakfast.
Comments