A straw that detects drugs
Reminder that this year's NaBloPoMo theme on Quirky Cookery is "adults." Content may not be appropriate for kids.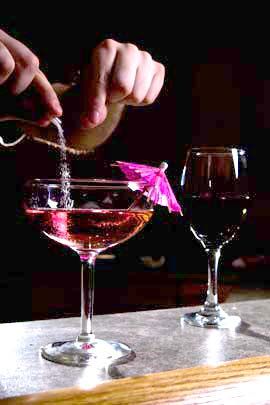 Not just any drugs, but specifically date rape drugs.
Rohypnol (Roofies)
GHB (Liquid Ecstasy)
Ketamine (Special K)
No matter what you know them as, they're horrible 'club drugs' that are frequently used to manipulate women. Scientists have developed a new straw or stirrer that can detect them in drinks, though.
A person simply dips it into their drink and the sensor absorbs a drop of the beverage. If there is a drug present, it turns the previous liquid dirty and can be held up to a light to show that the drink has been altered. The initial testing shows 100% accuracy at detecting certain forms and more testing is being done.
Comments