7 little monkeys, hanging on a cake
Bs last birthday, they did make.
Mama was the baker and the baker said
"One slice, two scoops, 'til everyone's fed!"
Okay, so maybe she didn't, but at least it rhymed, right? And this is another flashback from 2009, so it wasn't even the last birthday but….oh whatever, it worked, leave me alone. ;)
Normally I like just letting the pictures speak for themselves, but as I look back at some of these pictures, I realize that some of the little tidbits that were unique stories back then, aren't necessarily obvious to the outside eye…and that means I'm way more likely to forget them myself, too.
Like how each one of those 7 monkeys (signaling her age, of course) has their own personality. No, I'm not joking. Take a closer look. Each one has a different hairstyle. They don't have identical mouths. And yes, some of them even have different eye colors.

And that look? That's the look of "Are you calling me crazy? A monkey? What?!"
But that sly grin as she blows out the candles? Oh she knows how bananas she is! 
And a story I've already forgotten is why it was important to take identical pictures of the cake….but one with one scoop, and the other with two.
The animal crackers were a minor detail that tied things together back then, but I wouldn't have been able to recall without this picture. It was "a zoo" and the animals were escaping. Duh.
And sure, at this point it's obvious that the "theme" was sort of that "jungle/zoo/crazy" vibe, but chances are, most people wouldn't notice all the dollar bills in the next pictures had I not pointed it out, right?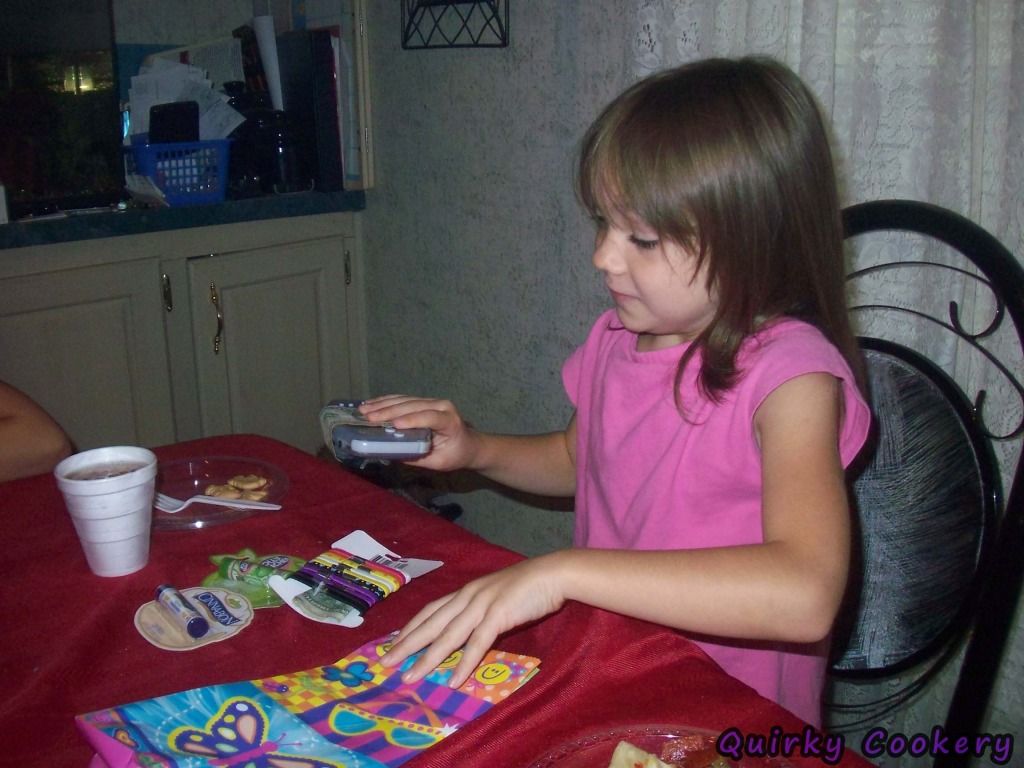 Cash is pretty standard as a birthday gift these days, but it can also be pretty boring to open up cards….so we tucked single dollar bills everywhere instead. In the hairties, around the gameboy, under the cap of the body wash, in the thinking cap….
Maybe it's easily forgotten, but at the time, it's small details like that which can make "yet another party" feel like something special and exciting.
Or maybe it's the bug audience that does that…
Comments