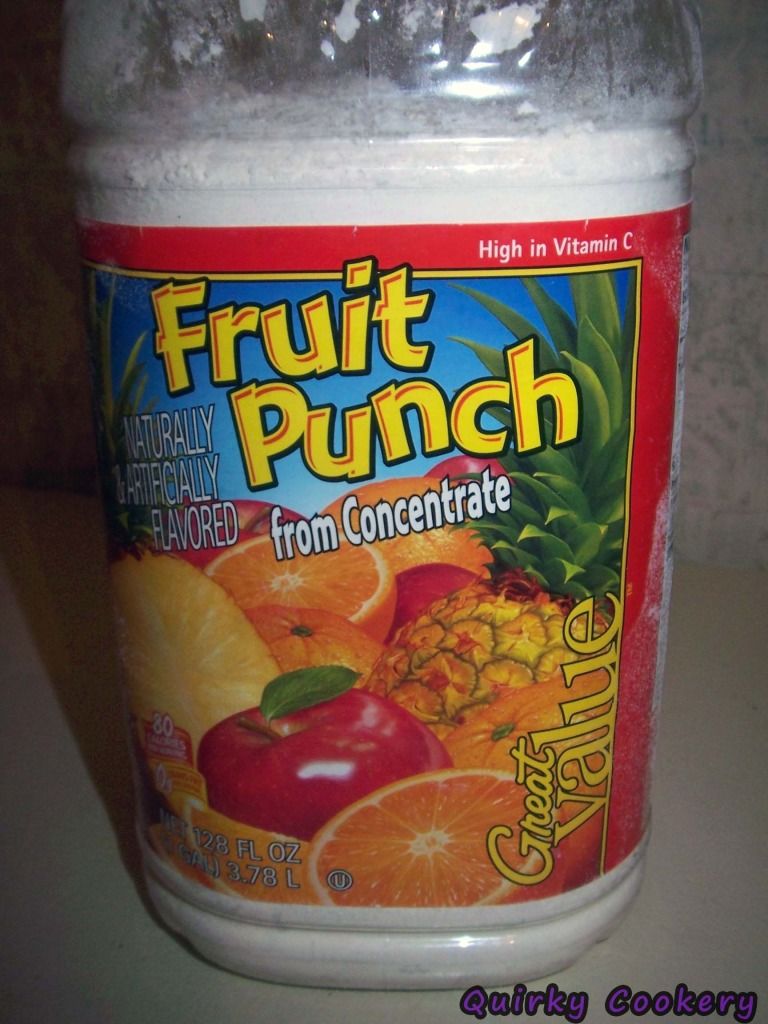 I don't buy fruit punch in the first place, but somehow we ended up with these huge jugs (from a party?) that were too good to throw out. One of them was converted into a jug of homemade pancake mix.
I'm not a fan of spending the money on the mixes in the first place, but I can't argue with the convenience of having a box already premixed and just needing an egg or some water. We could spend the same money on all the ingredients for several boxes worth instead, though, so why not?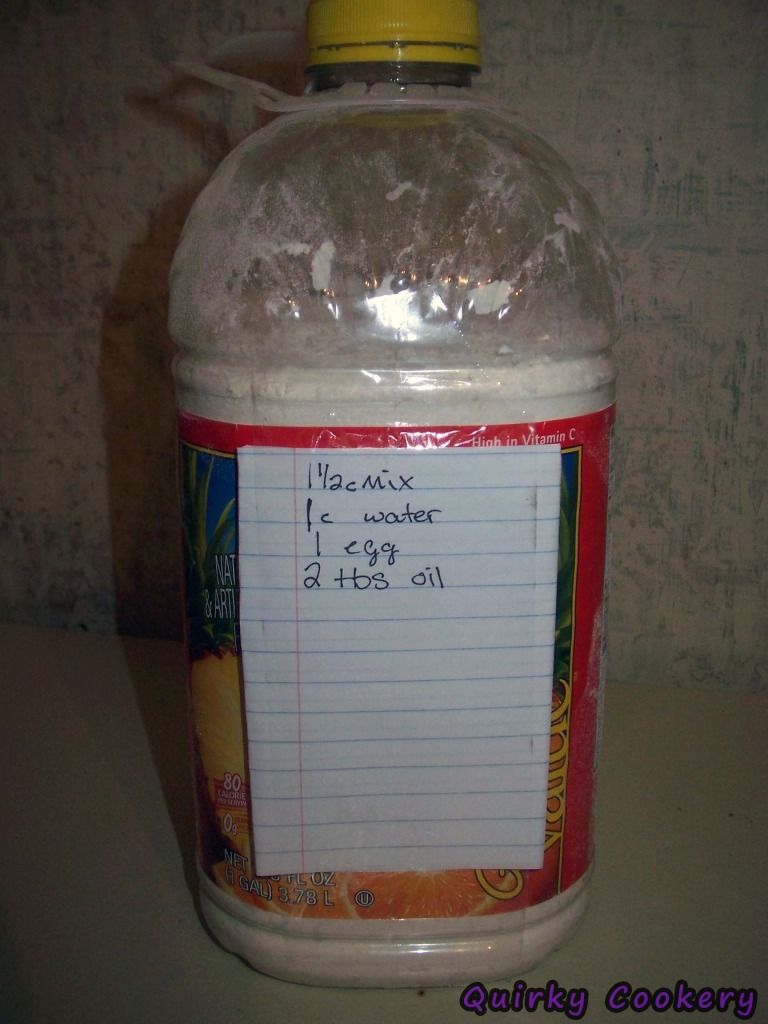 (The sister's handwriting circa 2009)
The mix:
8 C. flour
6 T. + 2 t. baking powder
4 t. salt
2/3 C. sugar
1 1/3 C. dry non-instant milk powder or 2 2/3 C. instant milk powder
(If you have powdered eggs, you can add 1/2 of the dry product here and you won't have to add an egg later)
How to use:
1 1/2 cup mix
1 cup water
1 egg
2 T oil
Cook your pancakes as you normally would. :) Add a bit more water or a bit more powder if it's too thick or thin, respectively.
Tip: Make sure you write the recipe for use on the back so you don't have to look up how much to use every time.
Tip: Add this to your "once a month cooking" list and you'll always have a steady supply of the mix, too.