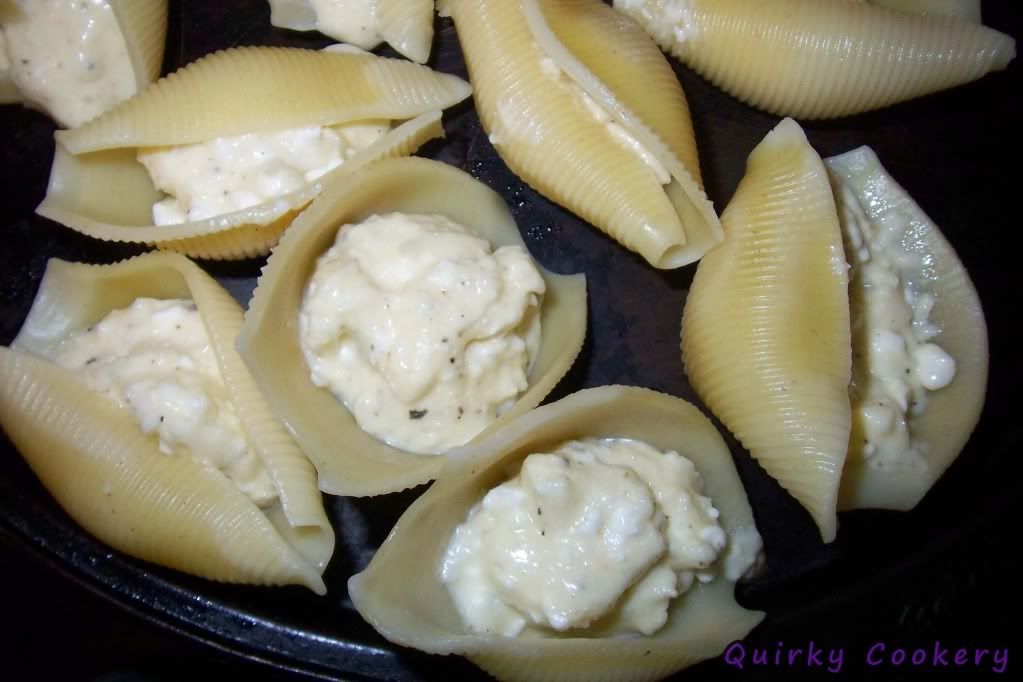 This is another guess-y recipe, but another one that I used to make a lot circa 2009. It was sooo easy to just put all the cheeses together, pipe it into dozens of partially cooked jumbo shells.
(Side note – When I was looking to see if I had posted about these yet, I realized I have more posts marked as "
jumbo
" than I would've expected. Aiming for "larger than life" much?)
I looked up a recipe for you so I'd have the right proportions listed, but really, I just used whatever I had. No mozzarella? Let's go with cheddar. No cottage cheese? Cream cheese it is then… At one point, I kept catching plain yogurt on sale and even that would get added for the creaminess. It's a catch-all recipe that works with whatever you have.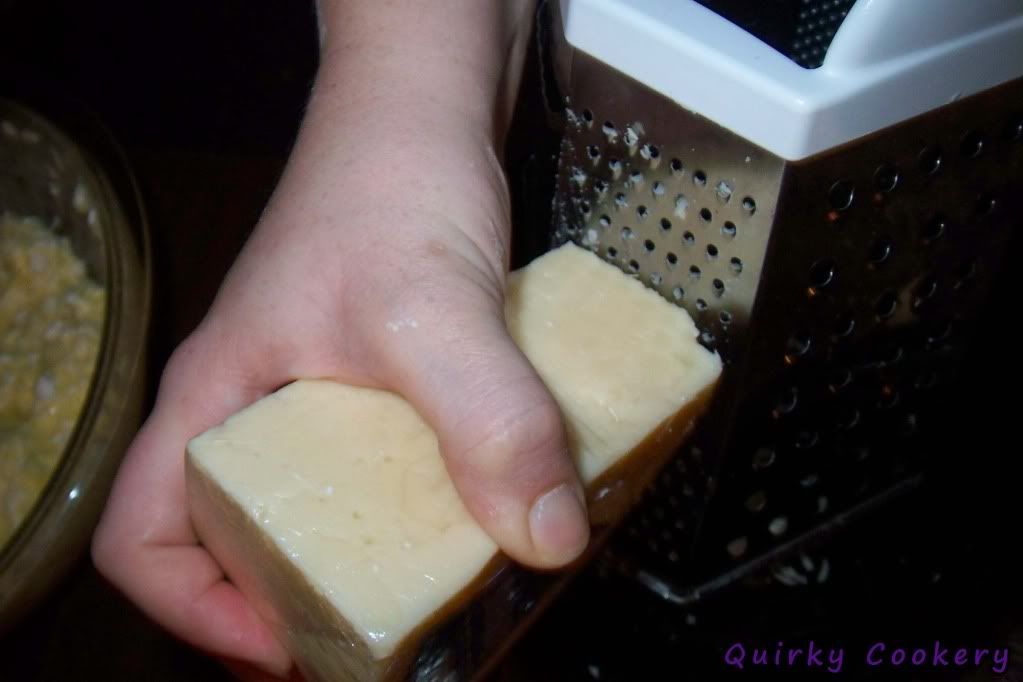 You can use the pre-grated parmesan
shaker
cheese if you want, but we prefer buying the block. If you're going to use a shredder like this instead of a microplane, though, then watch out for shredding your palm, too. Not that I'd ever do anything like that…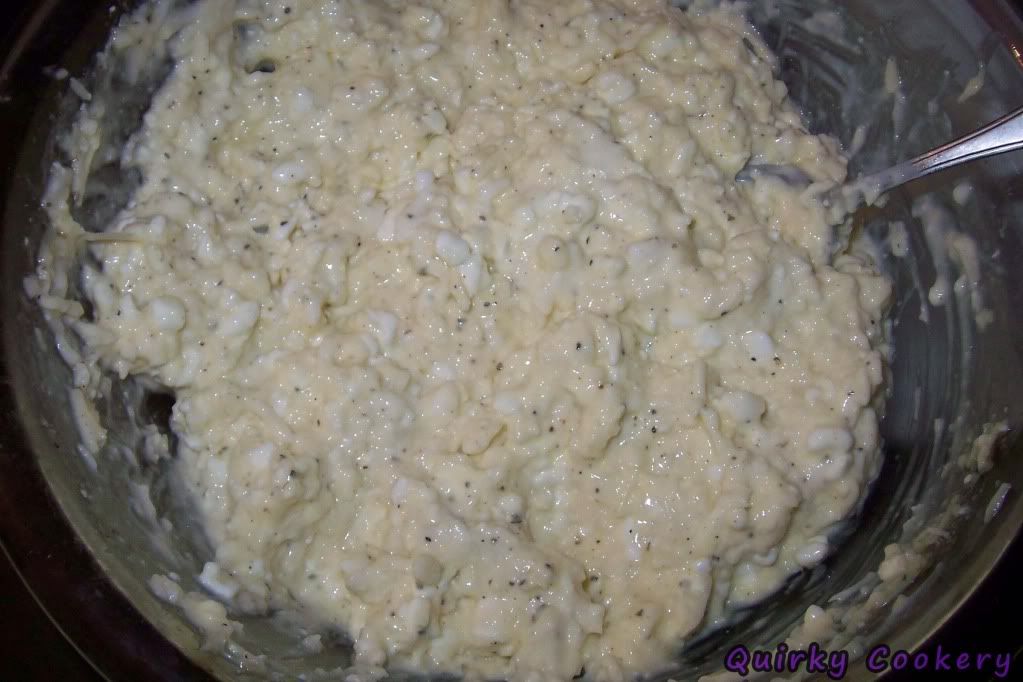 Am I the only one that finds these pictures appetizing? More than likely….but I also know what it tastes like in this form and it is delicious. Cheese, cheese, and more cheese, mmm. 
Do not skip the step of writing the instructions on the bag. Sure, you probably assume you'll remember the temperature when you're ready, but chances are, you won't. But hey, if you do, this is pretty forgiving considering the shells are already partially cooked and the filling only needs to be cooked enough to heat the egg and melt the cheese.
3 cheese stuffed jumbo shells

1 (16 ounce) package jumbo pasta shells
4 cups large curd cottage cheese
12 ounces mozzarella cheese, shredded
1/2 cup grated Parmesan cheese
2 eggs, lightly beaten
1 pinch garlic powder
1 teaspoon dried oregano
1 teaspoon dried parsley

Cook shells according to package MINUS about 2 minutes cooking time. Toss in cold water to stop the cooking.

Mix filling and put into a gallon sized ziploc bag. Cut the tip and pipe filling into shells. I tend to double the filling recipe and then split it between 3 boxes instead of just two. Perfect for once-a-month-cooking plans again.

Place on a pan or two and then place in the freezer for an hour…or until you remember to pull them out.

When shells are a little more solid, place them all into a ziploc bag and freeze until you need them. When you're ready to reheat, place in a casserole pan, cover with your favorite pasta sauce, and cook for roughly 30 minutes.

Or…. toss them in the microwave for a couple minutes, pour some sauce on, and call it a day. Either way works. :P