Lucha libre bottle openers
Reminder that this year's NaBloPoMo theme on Quirky Cookery is "adults." Content may not be appropriate for kids.
Oh you little masked Mexican wrestlers! I haven't seen a reference to them in years, but here they are, wrapping themselves around bottle necks and wrestling them open.
And they come in more colors and positions, too: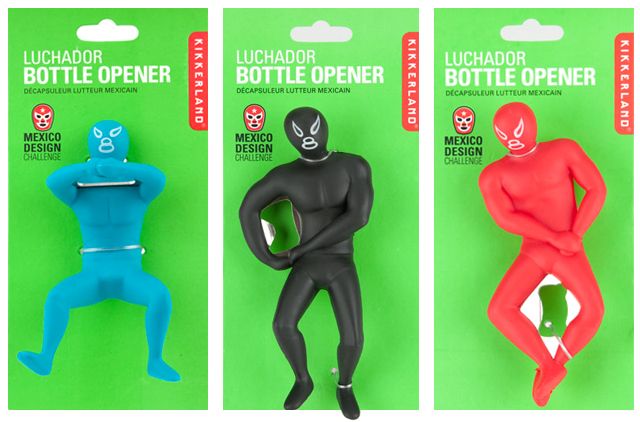 Kinda cute, right? And Christmas is right around the corner.
Comments