Canadians love their…. Tim Horton's, cookies, bacon, & cheese
So why not have them all in one?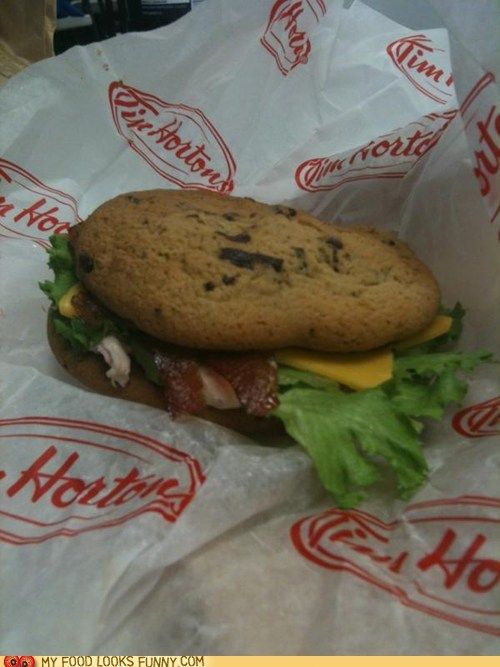 "Went to order a BLT with cheese, and found out they were out of bread AND bagels. But they had cookies. The result was unexpectedly delicious."
Really, the only thing missing from this picture is a picture of the coffee that was surely ordered with this. Or maybe the side order of munchkins Timbits.
Side note: I just had to google what they called 'doughnut holes' at Tim Horton's so I could correct that sentence. Apparently the "bit" portion of "Timbits" stands for "Big in Taste." It used to be part of their slogan in the 70s…. "Bit in Taste, Small in Size." Who knew?
Anyway….
Canadians. Weird food desires. Weird food names. That pretty much sums it up, right?
Comments